Posted by Andrea Dupuis
Lopez Island
May 24, 2023
360.324.8227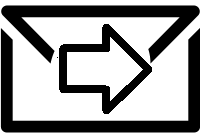 Now Hiring Taxi Drivers! Keep All The Money You Earn!
May 24, 2023
Lopez Island Taxi is hiring an independent driver!

Hi, my name is Drea, I'm looking for one or two people to help me this summer with picking up customers. Lopez Island Taxi is a well established and successful company that I recently purchased. Calls are coming in like crazy and I need help!
The ideal candidate for this position will have a registered, insured vehicle, in good condition, that passes a safety inspection and a reliable cell phone. Drivers for Lopez Island Taxi must be friendly, good with people and have a positive attitude.

All drivers must pass a background check, be drug free-always and alcohol free on the days they are scheduled to drive (obviously).

Calls for rides are typically booked in advance, however, lots of calls are last minute and urgent..drivers must be flexible, on occasion for these calls, when I am unavailable.

This position is an on-call, as needed, seasonal position. However, I would like for this person to take two days of the week for all calls that come in.

Drivers will keep everything they make and the fees will be consistent for each ride, all rides are a set price.... except for when shuttling for big events...I will pay a percentage of the earnings for each event but I promise, to make it worth your time....

I will be interviewing for this position and would love to sit down and figure all of this out with your input and ideas!

Talk to you soon!