Posted by Joshua Ratza (Setsunai)
Lopez Island
Jun 27, 2022
360.298.9052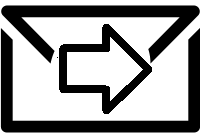 Front End Server at Setsunai
Jun 27, 2022
Hello folks,
The noodle bar is currently looking for a front end person to help us out a little this summer and then be our main person this fall.
Hours this summer would be:
3:30 - 9 Friday and Saturday with the occasional fill in when our other front end staff are unavailable.
Fall hours would be Friday-Monday nights with similar hours.
Pay DOE but I am very willing to pay more for someone with experience in serving!
We feed you after each shift as well as give you sick hours to pull from when you need to take time off.
Please give us a call or stop by during prep times- Friday through Tuesday 11:30-4 or after shifts from 8-9:30 to discuss the job and its details.
Thanks!!!!