Posted by J.A.S. Design Build
Lopez Island
May 24, 2022
206.547.6242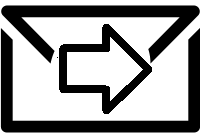 Experienced Journeyman
May 24, 2022
We are looking for remodeling journeymen and creative problem solvers. Five or more years in residential construction is a plus. All of our open positions are "bags-on" positions. This is a carpentry job, not a project management or supervisor job.

We are: A family-owned design-build company with ninety plus employees and a strong desire to build beautiful projects. We promote management from within - there's opportunity for advancement here. Eventually one could evolve to a lead carpenter/supervisor position. Project Manager for the right candidate. We run clean, safe, efficient job sites and we make friends with the neighbors while we are doing it.

We Seek: The usual stuff - must have reliable transportation and the hand tools an experienced professional would carry. Candidates must have a strong work ethic and want to do quality work. In addition, we are looking for individuals with strong customer-service and good communication skills. Candidates must be reliable. Experienced applicants will be prioritized, but we are willing to consider apprentices. Please be punctual and professional. Applicant will be expected to comply with our safety program and help us maintain organized and safe job sites.

We offer: A competitive wage, a fantastic community-oriented and positive work environment as well as a consistently reliable amount of steady work. Paid time off begins accruing immediately. After 60 days you will be eligible for our excellent health/dental/rx plan, long-term disability, and access to our 401k plan. We also have access to housing if needed.

EEO Statement: JAS Design Build is an EEO employer and all qualified candidates will receive consideration without regard to race, color, religion, national origin, citizenship, genetic information, age (except for bona fide occupational qualifications), sex, pregnancy (including childbirth or a related medical condition), disability, sexual orientation, gender identity, gender expression, marital status, military leave or service, status as a disabled veteran or other covered veteran status, participation in EEO-protected activity, any other status protected by federal, state, or local law, or association with a person on the basis of one or more of the foregoing.

This is a good place to work and we have a solid core of employees who have been with us for fifteen years plus and we hope you can be part of it. If you fit the qualifications above, please click on the link below.