Posted by Brenda Asterino
Lopez Island
360.228.8640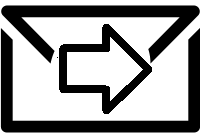 KLOI: Esther Yazzi-Lewis and Elijah Giampietro
May 25, 2023
11:00 - 11:59am
102.9 FM, Internet streaming; Iphone app
Hear It Here Thursday 11 AM
Esther Yazzi-Lewis and Elijah Giampietro of Orcas/Seattle with Gathering of the Eagles 2023
Esther Yazzi-Lewis was with us last year for part of a program. With her wit, intelligence and a
wealth of generosity in sharing information, she will speak to us about her work and her interaction with Phreddie Lane and the Gathering of the Eagles.
On May 21st, the Gathering of the Eagles Canoes arrive for a soft-landing at approximately 1 PM at Odlin Park. At 3PM, will be the official landing with Protocols. At 5PM will be a Potluck at the Lopez Island Community Center. Bring your own service if possible and no alcoholic beverages. Following will be a Cultural Exchange between all who want to participate. May 22nd will have a Water Blessing before the Canoes leave for San Juan Island.
Esther shares her wisdom and perspective on world situations and needs. She shares information about her friend, Phreddie Lane and tells us what has been important to her on
seeing the Pacific for the first time and seeing canoes for the first time. Her perspectives are heart-warming and inspiring. Please join our program to hear her life experiences, her personal mission, and her stories.
We also have a short conversation with Elijah Giampietro from Orcas about his involvement in the Gathering of the Eagles. This young man is getting experience and networking opportunities to support his love of unity, all peoples, and building bridges through many of his talents. This will be continued in his love of music.
Contact phone nos:
Kai Sanburn 360-468-4400
Phreddie Lane 360-391-7560
For Information from Elijah Giampietro, go to
egiampietro1@gmail.com
or 360-440-4689
Facebook for this year's Journey:
https://www.facebook.com/totempolejourney/
Recent meeting on youtube:
https://www.youtube.com/watch?v=sEofOB_NIgE
Updated schedule of events as the time gets nearer
https://www.sanjuanjournal.com/life/canoe-journey-the-esqaplh-etse-kwelengsen-gathering-of-the-eagles/
https://www.gettyimages.it/detail/fotografie-di-cronaca/lummi-carver-and-activists-phreddie-lane-speaks-fotografie-di-cronaca/1331448945
Thanks for listening.
kloi.org Go to this website for internet streaming and iPhone app.