Posted by Larissa Mansfield
Lopez Island
206.383.6611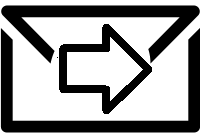 Go Take A Hike - Whistle Lake
Mar 18, 2023
8:00am - 3:00pm
Day Hike in Anacortes
RSVP Required
Join LCNT on a guided hike around Whistle Lake in the Anacortes Forest Lands. The Whistle Lake hike is a 4 mile loop, rated as easy to moderate. For more info about the hike, visit:
https://www.wta.org/go-hiking/hikes/whistle-lake
Hikers will walk on the 8am ferry from Lopez and meet at the Anacortes Terminal on arrival. We will carpool from the ferry terminal. Hikers will return to Lopez on the 1:50pm ferry from Anacortes.
You are responsible for your own walk-on ferry fare. Suggested donation of $7 to cover transportation and expenses. Dress for the weather and bring water, snacks, a sack lunch, or whatever else you need for a successful hike. Please use the link below or scan the QR code on the flyer to RSVP. This is required so that we can coordinate carpooling.
https://forms.gle/ZDZNpdHkVPuyFD8S6
Questions, please contact: Larissa Mansfield
gotakeahike@lopeztrails.org
| 206-383-6611