Posted by Kloi
Lopez Island
360.298.7010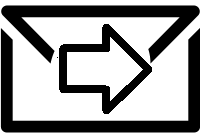 KLOI - Stanley Greenthal - Brittany to the Balkans and Beyond
Sep 25, 2023
8:00 - 9:30pm
KLOI LP - 102.9
Brittany to the Balkans and Beyond w/Stanley Greenthal

Compelling Celtic and Balkan music from diverse regions of the world, mixed with occasional spoken word pieces to illuminate the traditions from which the music originates.

Selections from our Random Play music library. Regular programming will resume the week of October 1-7, 2023.