Posted by Kloi
Lopez Island
360.298.7010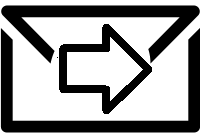 KLOI - Mark Judkins Helpsmeet - Song of Soul
Jun 1, 2023
12:00 - 1:00pm
KLOI LP - 102.9
Song of the Soul - Lopez Edition

These radio programs are prepared by Mark Judkins Helpmeet under the care of the Eau Claire Quakers and sponsored for KLOI by the Lopez Island Quaker Group. 'Song of Soul' invites you to a soul-level encounter. Music has the ability to proclaim the soul's language beyond what mere words can speak. Some guests are musicians, perhaps sharing their own music, but most guests are simply sharing the music they've been impacted by, written, and performed by others.

THIS WEEK: Bill Staines Sings One Last Time: Critter In The Choir
The incredible and influential folksinger, Bill Staines died this past week, bringing tears of fond memories to my eyes when I got the news. I've been singing his songs in our local song circles for 40 years now, so I decided to again share my 2015 Song of the Soul interview with you, today, in homage of a wonderful man and musician. Bill is best-known, perhaps, for his songs like All God's Critters Got A Place In The Choir, and River, but there are hundreds more available on his more than 26 albums produced over his more than 4 and a half decades and 3 million miles of folk music minstrelsy. Have a good time fondly remembering Bill Staines and his gift of music as we listen to my 2015 interview with Bill, which I called Critter In The Choir.