Posted by Brenda Asterino
Lopez Island
360.228.8640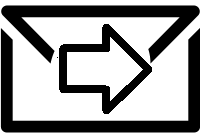 KLOI: Magician of the Gods with G. Hancock
Feb 5, 2023
8:00 - 8:59pm
102.9 FM; Internet streaming; Iphone app
Pathways Sunday 8PM
Magicians of the Gods with Graham Hancock
(New show)
This is from Ancient Human Civilizations, Groks Science Show 2016-01-06
with Samantha Thomas
Mr. Hancock, author and researcher, speaks to evidence of other, older civilizations that
have gone through events that seems to have destroyed their civilizations. What could that be?
Graham Hancock ties the time frames to past huge climate changes. What can we learn from that?
The history of ancient human civilization is mysterious almost by definition. While many archaeologists agree with the general timeline taught in school, others believe something is drastically wrong with this theory. On this episode, journalist Graham Hancock presents an alternative story of civilization's past. using evidence from geology, archaeology, and global myths
Groks Science oks Science Show Website at:
WWW.GROKS.NET
Usage Attribution-ShareAlike 4.0 International
A second part has Plato speaking to Injustice from Librovox in public domain.
This program was changed only regarding volume and length of pauses and some unneeded music.
Thanks for listening.
Brenda Asterino, Producer. Please go to KLOI.org to find out how to internet stream shows, get them on your smart phone and/or produce your own show, one or many.