Posted by Nikyta Palmisani
Lopez Island
760.468.3420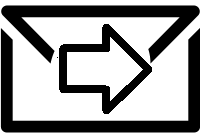 Hatha Yoga with Nikyta
Jul 5, 2022
6:00 - 7:30pm
Oaklotus Studio
Registration Fee, RSVP Requested
A gentle Hatha Yoga practice focused on non-judgmental embodiment and rebuilding resilience in your connected mind body and spirit. The focus of my current teaching is how we are shaping our current selves, what aspects we want to reclaim and strengthen, and what we might want to let go of. After studying storytelling and mythology all winter with Dr. Martin Shaw, I often weave short stories & poetry into embodied metaphors for our movement exploration.
Whether you have practiced with me recently, or a long time ago, I welcome you to return to a supportive community of like minded folks remembering what it is to move together, to rebound from challenge, and to embody our best selves.
Drop in's on a sliding scale, $15-20, and class packages available.
I am currently teaching at the Oaklotus Studio. Please email me to RSVP for class and for directions at
nikytapalmisani@gmail.com
.
Wishing you wellness, wholeness, and health.