Posted by Brenda Asterino
Lopez Island
360.375.7060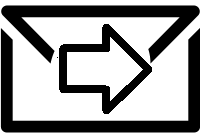 KLOI Pathways: Gates and the Global Food System
Jul 3, 2022
8:00 - 8:59pm
KLOI-LP 102.9 FM
Pathways: Sundays 8PM
Gates Foundation and the Corporate Capture of
the Global Food System
Thanks to the Community Alliance for Global Justice (
https://cagj.org
). Outtakes were used from their webinar, How the Gates Foundation Sponsors the Capture of the Global Food System. Filmed, recorded in August of 2021, the webinar is presented by the Community Alliance for Global Justice and the Alliance for Food Sovereignty in Africa.
With the UN Food Systems Summit set to take place this September in New York City, this roundtable discussion aimed to raise public and media awareness about the powerful interests working to capture our global food systems, and chart a course for participants to take action for food sovereignty. Speakers brought attention to Bill Gates' and the Gates Foundation's roles in advancing harmful industrial agriculture models in Africa and around the world. Though deeply flawed in many ways, this model of agricultural development is becoming dominant and edging out proven agro-ecological alternatives.
Featuring:
- Anne Maina, The Biodiversity and Biosafety Association of Kenya (BIBA-Kenya) and Alliance for Food Sovereignty in Africa (AFSA)
- Shakara Tyler, Black Dirt Farm Collective
- Jim Thomas, ETC Group
- Stefano Prato, Society for International Development and Civil Society and Indigenous Peoples' Mechanism
Moderated by Matt Canfield, CAGJ/AGRA Watch, Leiden Law School in the Netherlands
With this being a webinar, there is some background noise here and there. I felt the information outweighed the home based speakers.
Internet streaming information and an app for smart phones can be found at kloi.org.
Check out a developing archive for Pathways at:
https://kloi-lp.weebly.com/pathways-with-brenda-asterino.html
Be well and stay safe. Thanks for listening.