Posted by Scott Rozenbaum (Rozewood Environmental Services, Inc.)
Lopez Island
Feb 2, 2023
360.468.4448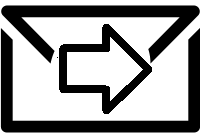 Lopez Weather Summary - January 2023
Feb 2, 2023
January 2023 was notably drier than normal, with most locations only receiving about 30 to 33% of their average January rainfall. While monthly precipitation varied from approximately 0.80 to 1.44 inches, most island rain gauges fell in the 1.0" to 1.15" range. And north-south locations didn't play a big role this month, with Rick McCoy's far NW gauge recording 1.09", while Jill Rain's Aleck Bay area gauge recording 1.08". Jack Giard (northeast area) recorded 1.17"; his 45-year average for January is 3.33". My north-central gauge (at Cross & Center) measured 1.13" (my 26-yr ave is 3.64"; while the 30-yr average calculated by OSU's PRISM model for my location is 3.51").

Snowfall was scant in January, but we did receive some on January 31st, with amounts varying from a light dusting to a little less than 1 inch. I recorded 0.70" of snow at my place. I had four mornings with frost this month, including a couple of heavy-frost events on Jan. 19th and 21st. My coldest low occurred on the morning of Jan. 30th, dipping to 23°. But on Jan. 29th, while the low was only 29°, cold NE winds lowered wind chills down to 17° to 21°, depending on intensity of gusts, and soils froze and the birdbath was frozen solid. Contrast this to Jan. 15th, with a high of 55° and very pleasant sunny conditions.

Certain storm tracks bringing rains to western Washington never materialized over the islands, especially Lopez. The infamous "Blue Hole" (a consequence of the Olympic Mountains rain shadow effect) was noted on Jan. 12th, while many other portions of western Washington received rains, including some hefty amounts.

So how serious is this dry January? Are we doomed? Will our aquifer be jeopardized and our wells go dry? Will our crops, grazing, and trees suffer horribly this summer?

This was my second driest January in my 26-year records. 2017 was drier. This is Jack Giard's 5th driest January in his 45-year records. And yet somehow we have survived. Our wettest months are November through January. I quickly started to recognize a trend early on in my rain collection on Lopez. During more average or typical years, we tend to have two of these three months with average or above average precipitation, and a third month that is below 'normal'. This year, that seems to be the case. In our October through December 2022, most locations on Lopez received over 10 inches of rainfall, with Aleck Bay (extreme south end) getting 9.66". We were right on track for rainfall amounts for those three months, and yes, even a tiny bit above average. But it is true that our January was unusually dry and rainfall sparse. Certainly we need some decent rains yet. I do understand people's concern about an unpredictable spring and ultra-dry summer. We have had some recent years where drier-than-normal middle or late springs developed, which adversely affected summer growing conditions for trees, pastures, and grains.

We will just have to see what Mother Nature has in store for us. To date, Hummel Lake has topped off (or nearly so), and most (but not all) ponds are near or at their seasonal high-water marks. Streams are flowing, although lightly. Many roadside ditches are flowing, while others are not, and some are altogether waterless. I have heard from folks digging trenches and excavating deep holes that soils are notably drier than usual. But also, I suspect similar conditions were encountered during other drier, or partially drier winters: 1985-86, 1987-88, 1993-94, 1994-95, 1997-98, 2000-01, 2002-03, 2007-08, 2011-12, 2016-17, and 2022-23. If you think our current conditions are frightening or disturbing, think of our early "pioneers" from the middle 1990s (humor); from Nov. 1993 - Jan. 1994, they only received 4.76" of rain during the wettest recharge months. Then they had another dry winter in 1994-95!! I'm sure many of you remember those years.

I am hoping for at least one good "atmospheric river" event that dumps 1.5"of rain or more yet before there is a shift in the seasonal storm tracks. Many light intensity but deeply soaking rains would also be reassuring. I do share folks' concern about our aquifer and water usage. As we keep growing, there are water availability questions that are hard to quantify. Awareness, education, caution, and conservation seem prudent.

Happy Groundhog Day!