Posted by Brian Goff
Lopez Island
Jan 22, 2023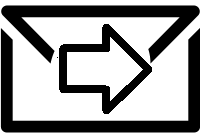 URGENT Voters of SJC URGENT
Jan 22, 2023
Time Sensitive, RE: HB1244
On Wed Jan 25, at 4:00pm, House Appropriations has scheduled a hearing about the Levy Cap Bill HB1244, which focuses on "Increasing the maximum per pupil limit for enrichment levy authority."
If you voted for SJC school tax levies and feel frustrated by the capped amount of tax dollars SJC Schools can raise to adequately fund K-12 programs, please make your voice heard.
Visit this site and follow the directions in the bright red section:
https://supportislandschools.org/
To read the original Bill:
Access it at: leg.wa.gov
-Select "Bills"
-When the new page comes up, enter the bill number (1244)
-Select "Go to documents"
-Select "Original Bill"