Posted by Sally Reeve (Flint Beach Ohana)
Lopez Island
Jan 20, 2023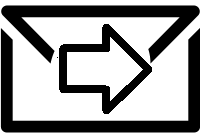 Jan Newton wins Marine Technology Society Award
Jan 20, 2023
Congratulations to Jan Newton for receiving the 2022 Lockheed Martin Award for Ocean Science and Engineering, courtesy of the Marine Technology Society (MTS) This award is presented to an individual who has demonstrated the highest degree of technical accomplishment in the field of marine science, engineering, or technology.

Dr. Newton has made significant contributions to the design and development of sustained ocean observing, data analysis and forecasting. She led the coordination between IOOS, NOAA and the shellfish growers to research and mitigate ocean acidification that nearly devastated a $5 billion dollar industry within the United States. Dr. Newton is globally recognized as an expert in this field and is a co-founder and co-chair of the Global Ocean Acidification Network.

Jan has given lectures and presentations on Lopez many times, has many friends and colleagues in the San Juans, and has property near Iceberg Point.