Posted by Brian Westlund (RW Baird and Co.)
Lopez Island
Sep 14, 2022
425.274.4210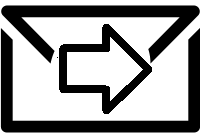 Baird Private Wealth Management and Brian Westlund
Sep 14, 2022
Check out my new financial website.
https://bwestlund.bairdwealth.com/
The website includes current market research, estate planning, retirement planning and financial checkups.
I think you will enjoy the different financial topics available. Let me know if I can help you with any financial questions that you may have. If you would like to have a cup of coffee and have a no obligation 2nd opinion on your portfolio, we are here to help.
Brian Westlund
Senior Vice President
425-274-4210
425-681-4919 cell
Brian Westlund and Baird Private Wealth Management