Posted by Christian Science Society Friday Harbor WA
San Juan Island
Nov 19, 2023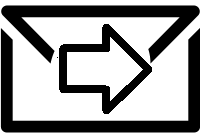 Christian Science Thanksgiving Morning Service. 10 am
Nov 19, 2023
The Christian Science Society in Friday Harbor is hosting a 1-hour Thanksgiving service at 10 am on Thanksgiving morning, 11/23, and all community members and visitors are welcome.
There will be scriptural and other spiritual readings on the subject of thanksgiving, hymns, prayer, and expressions of gratitude. No collection will be taken.
The service will be held in person at our church edifice, 506 Guard St., Friday Harbor, and also online via Zoom. Contact us at
cssociety@rockisland.com
for Zoom login information. We hope you will join us!
With loving wishes that all may enjoy the blessings that come from giving thanks, but also that we will take time for heart-felt prayers for all mankind, especially those who are being impacted by war, political upheaval, illness, and loss.
From the members of the Christian Science community in the islands.