Posted by Emma Ewert (Lopez Island Home & Hospice Support)
Lopez Island
Nov 19, 2023
360.468.4446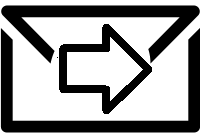 Shop the Lopez Plaza in 2024 With These Auction Items!
Nov 19, 2023
2 Weeks to Go to the Jingle Bell Dinner, honoring Rick & Marge McCoy

The temperatures are falling steadily, the days are getting shorter, and... is that the faint sound of jingle bells in the air? I think it is!

The winter holidays will soon be upon us, and what better way to kick off a festive December than with Lopez Island Home & Hospice Support's annual Jingle Bell Dinner? There's still time to get tickets through this weekend.

This year we will be celebrating honored guests Rick and Marge McCoy for their many generous contributions to our community. Join us in raising a glass and sharing our gratitude for our beloved local pharmacists!

The other highlight of the evening is our silent auction, replete with Lopez-made delights large and small. Support a wonderful cause while ticking off your holiday gift list. From tasty local treats and pampering massages to stunning local artwork and vacation adventures, there will be something for everyone! Snap up a must-have item for the "buy now" price, or engage in a little competitive bidding against friends. Either way, we promise you'll have a ball and go home from the party with a scrumptious 3-course Haven dinner and the satisfaction of having made a difference for our island home.

Give us a call at (360) 468-4446 to reserve your tickets today.

Still not convinced? Check out these wonderful locals who have donated goodies to our auction:

* Lopez Grind: Need the perfect stocking stuffer for the coffee lover in your life? Keep them well-caffeinated and purring along with a $30 gift certificate, plus an attractive Lopez Grind thermos and vinyl sticker!

* Blue Heron Bistro Lopez: For the chef on your gift list, take them out to dinner at the Blue Heron with a $50 gift certificate and add in a beautiful screen-printed tea towel, embroidered apron, and bamboo cooking spoon.

* Holly B's Bakery: Delight the sweet tooth in your family with 8 months of scrumptious pastries from Holly B's, to be picked up weekly between April 1st and November 30th.