Posted by Lopez Thrift Shop
Lopez Island
Sep 18, 2023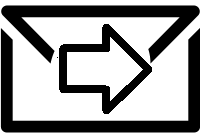 First Ever Donation Pop-up Day, Lopez Thrift Shop
Sep 18, 2023
DONATION POP-UP DAY
SUNDAY, OCTOBER 1, 2023
1:00 p.m. - 4:00 p.m.

• Are you ready to tidy up after Summer and cozy up for Winter? Let us help you! Glean your closets and cupboards for those items you no longer need or use! Consider items that would bring smiles and exclamations of merriment at the annual Christmas Sale.

• TWO Donation stations will be open outside the Shop to reduce waiting, with volunteers to help you. Please carefully inspect clothing first for spots, tears, dog/cat hair, etc. Items need to be in the same condition that you would personally find acceptable and pleasing to buy.

• Your cast offs can be our treasures at the first ever Donation Pop-Up Day at Lopez Thrift Shop!

All proceeds stay on the island and are used to fund grants for Lopez Island Community organizations and projects, and scholarships for high school seniors who live on Lopez.

We look forward to seeing you and your arm loads of treasures!

DONATION POP-UP DAY
LOPEZ THRIFT SHOP
SUNDAY OCTOBER 1, 2023
1:00 p.m. - 4:00 p.m.