Posted by Elijah Yarbrough
Lopez Island
Jan 22, 2023
415.678.0580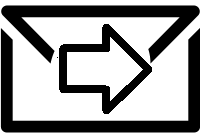 1/4 acre RV lot with a view
Jan 22, 2023
I have a quarter acre RV lot for sale. It has a wonderful view of Chadwick Hill and the Olympic Mountains. The property is within easy walking distance to Watmough, surrounding public lands and Blackie Brady Beach. Southend Market is also very close as well as two county boat ramps. A great area to park a camper.
Check out the county assessor's information on the parcel at:
https://parcel.sanjuanco.com/PropertyAccess/Property.aspx?cid=0&prop_id=1429&year=2022
Also research setback requirements for well head and septic drain fields and you'll see that there's enough land for both. Power is at the road. However, the parcel is too skinny to build a permanent structure without an easment from a neighbor. That's the rub. And that's why it's an RV lot. And that's why it's:
$62,500 Owner financed at 5% interest for 15 years. Easy terms and conditions apply. Monthly payments $450 after 10% down.
*************************************************