Posted by Sarah Rabel (Lopez Island Home & Hospice Support)
Lopez Island
Nov 22, 2022
360.468.4446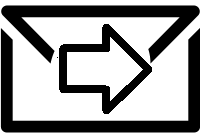 Jingle Bell Auction Temptations
Nov 22, 2022
The Lopez Island Home & Hospice Support's Jingle Bell Dinner & Auction is on Saturday, November 26, and a festive time awaits!
Along with the fabulous three-course, to-go dinner by Haven, light bites by Island Grazing Table, wine to sip on, and music by Hawk Arps, we'll have dozens of incredible auction items to bid on (or buy now). It's all a beautiful opportunity to support LIHHS and your community members in need!
Auction temptations include two pieces from the Robert Herrmann & Ron Hall collection - an original 1967 Butterfield Blues Band poster, and a Jerome Marshak original ink and pencil work. We'll also have a number of gift certificates for everything from a 7-day getaway in a VW Camper, to 150 gallons of propane delivered on Lopez, to massages by Kiyo Oya and Megan LeBoutillier, to a Moroccan dinner for 8 at the Jennings, to a tree-climbing course, and more and more and more!
For a sneak peak of more auction items, visit our website at
https://lihhs.org/how-to-donate/jingle-bell-dinner/