Posted by Juliene Gschwend
Lopez Island
Sep 22, 2022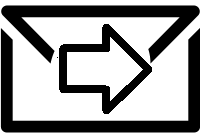 Lululemon Top S/M & Lucy & Marmot Tanks Pants Lg
Sep 22, 2022
I have Four workout items here, all in excellent shape without flaws. Typical thick nylon/lycra knit fabric
1. Lucy top in Purple. Pretty style with chest detail. Size L, shelf bra, adjusting straps. 33" chest x 23.5" long $5
2. Marmot top in Black, size L but fits M as well, shelf bra, nice back straps 33" chest x 25.5" long. $5
Great all-around athletic tanks for the gym, rock climbing, biking, running, walking.
3. Black Lucy yoga pants with side slits, L Tall size- classic waist style yoga pant. inseam is 34.5" $5
4. Lululemon Dark blue Tank with black mesh trim. Shelf Bra. Fits Small/Medium. 31" chest (stretches), 25.5" long. $10
cash preferred
can meet you at the school if you are interested in any of these items!