Posted by Bill McGown
Lopez Island
Aug 4, 2022
360.220.0538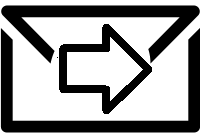 Stellar Intrepid 18 Sea Kayak
Aug 4, 2022
Stellar Intrepid 18. Great boat in excellent condition. Few minor beach scratches on hull, Comfortable and capable real world touring kayak. Deck mounted compass. Comes with factory made canvas storage cover. Located on Lopez Island WA, $2500

Description from internet: The Stellar Intrepid 18' (SI18) Sea Kayak, a very capable and more traditional hull design. Hard chines, a defined keel and a retractable skeg provide excellent handling in the Rock-Gardens or longer adventures. With 3 sealed storage compartments, a small day hatch in front of the cockpit and deck rigging, the SI18 provides plenty of storage options and accessibility. A molded seat pad and thigh brace provide comfort and stability when it gets rough.

Great combination of weight, stiffness, durability and cost. Gelcoat finished heat cured infused epoxy Fiberglass and Soric® core laminate is very tough and resists against punctures.

Length: 17' 11"
Beam: 21.3'
Depth: 13.4"
Weight: 44lbs
Cockpit W: 17.3"
Cockpit L: 31.9"