Posted by Lopez Island Grange #1060
Lopez Island
Aug 4, 2022
360.468.3610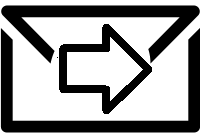 Home on the Grange Presents: Alice DiMicele - Outdoor Show at the Grange
Aug 4, 2022
Home on the Grange Presents: Alice DiMicele
Sat. Aug. 27th, 7 PM
Alice Di Micele is an Americana/Folk Singer-Songwriter based in Southern Oregon who has been moving people with her brand of "organic acoustic groove" for over three decades. Her voice is rangy, sometimes soft and intimate, other times bold and brassy, evoking a distinct mood in every song she sings drawing on folk, jazz, blues, R & B, and rock & roll influences. Alice has built a dedicated fan base as an independent musician with stirring live performances. Her new album, Every Seed We Plant, is her sixteenth release, a snapshot of life in these times - gut-wrenching, hopeful, vulnerable, intense. It placed her in the top ten most played albums on the March 2022 Folk Alliance International folk chart, and garnered rave reviews in the US and internationally.
She has shared stages with Bonnie Raitt, Joan Baez, JJ Cale, David Grisman Quartet, Steve Winwood, Ferron, Peter Rowan, Richie Havens, Bob Weir, Mickey Hart, and so many others. Sixteen albums later, Alice is focused and clear on her mission, " My job as a musician is to communicate emotion and stir that place inside that feels connected to other souls." Her music moved Bonnie Raitt to say: " Alice's music has that great combination of earthiness and groove that keeps it funky from the inside out. She's for real."
Artist Website:
https://www.alicedimicele.com/
Artist YouTube:
https://www.youtube.com/user/aliceottermusic
Tix: $15 - Tix available in person.
Where:Lopez Grange 452 Richardson Rd. Outdoors (weather permitting otherwise indoors)on the South lawn of Lopez Grange. We provide seating.
Alice DiMicele