Posted by Louise Berg (Vacasa)
Off-Island
Aug 4, 2022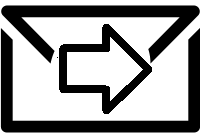 Housekeepers for Vacasa needed! Great Pay!
Aug 4, 2022
Here we grow again!!
Vacasa needs housekeepers on beautiful Lopez Island, WA!
*Applicants must live on the island*
Help create lasting vacation memories while maintaining fun adventure, vacation homes!
We offer: $35/hr until 10/1/22, $30/hr after this period, PTO, insurances, 401k with 6% match and other discounts!
Apply today online at
www.vacasa.com/careers
or text 97211 to Vacasa
We can't wait to meet you!