Posted by Nathan Donnelly
Lopez Island
Aug 3, 2022
707.820.7645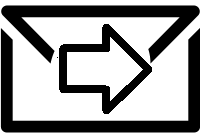 FireWise Home and Land Wildfire Protection
Aug 3, 2022
Have your home, land, and structures assessed by a trained professional. It's actually not that hard to make a property much safer when you have someone to point out what to do.
The mechanisms of ignition are very well understood, but unfortunately not well advertised and counterintuitive. A great deal of investigation has been done, but that information rarely gets media coverage and instead we see more sensational footage of burned out communities and quick takes.
We will walk through your property together and when I leave you will have an understanding of what to look for yourself, and a list of what needs to be done. Now is the time.
Call or Text 707.820.7645, or email
NWResilience@gmail.com