Posted by Dingdong's Garden
Lopez Island
Jun 29, 2022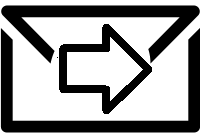 Fresh Garlic For Sale
Jun 29, 2022
We will have fresh garlic at the Farmer's Market this weekend in bundles of six for $5.00. Our garlic has the stems still attached so if you don't use it right away it can be hung to dry and store... And if you're looking for an activity, consider braiding it or arranging it.

We will also have new potatoes, spring onions, and sunflowers!

Hope to see you at the Farmer's Market on Saturday 10AM - 2PM.