Posted by Lopez Island Family Resource Center
Lopez Island
Jun 27, 2022
360.468.4117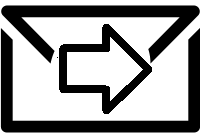 LIFRC Food Security Intern
Jun 27, 2022
"Food justice is social justice."
The Family Resource Center (LIFRC) is looking to hire a Food Security Intern. This is a Washington State Service Corps (WSC) position.
The mission to strengthen local food security is a multifaceted operation requiring many community partners and an active volunteer base who all strive to improve the availability, access, utilization, and stability of food resources. These efforts all have a strong emphasis and commitment to localized food systems, equity, social justice, sustainable agriculture, and nutrition. The WSC member will be a valuable addition to this network of support by serving at both the LIFRC and the Lopez Island School District (LISD) in various food security projects.
At the LIFRC, the Food Security Intern will assist staff in the coordination, development, and publicity of food security projects. They will also engage with volunteers. This aspect of the position will primarily relate to supporting the Lopez Food Share.
At the LISD, the Food Security Intern will assist in the planting, tending, harvesting, and processing of vegetables in the school garden. They will also help educate K-12 grade students on nutrition, land stewardship, and sustainable agricultural practices while assessing healthy eating behaviors in students.
This is a full time position with a stipend of $3,143.24 a month. AmeriCorps benefits include health coverage, workers compensation coverage, assistance with childcare costs (if eligible), student loan forbearance, and an education award of up to $6,495 upon successful completion of service. This education reward can go towards future education or to pay off existing student loan debt. Washington Service Corps will also cover interest on student loans during the time of the service term.
This is an excellent opportunity for meaningful work that will build skills and experience.
If you have any questions, please email Contessa at
contessa@lifrc.org
or call the office at 360-468-4117.
To apply or view a full description of the position, please visit the link below.