Posted by Lopez Animal Protection Society (LAPS)
Lopez Island
Jun 22, 2022
360.298.9247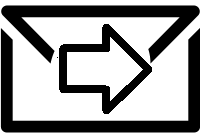 Lopez Animal Protection Society LAPS has Kittens!
Jun 22, 2022
We have kittens!🤩 Four sweet kittens are currently available for adoption. There are 3 males and one female. They are approximately 12 weeks old. They are all very sweet and lovable. If you are interested in adoption, please call 360-298-9247 to schedule a time to meet these cuties. You can also email us at
info@lopezanimals.org
or go on our website and fill out a Cat Adoption Request form.
www.lopezanimals.org.
The form is also attached here.