Posted by Lopez Thrift Shop
Lopez Island
Jun 21, 2022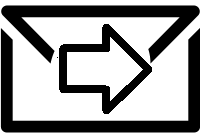 OH NO! NOT AGAIN! Lopez Thrift Shop
Jun 21, 2022
The Thrift Shop security cameras caught the image of a man dropping off a large box of video cassette movies on the front porch under the sign that says "Do Not Leave Donations Here." OUCH! We would appreciate it if he would stop by the Shop and pick that up as we cannot sell these cassettes. They are trash. We will have to pay to dispose of them at the dump. This results in less money to give back to the Lopez community.

Attached are the hours of operation for the Shop and the Donation Zone. Also attached are the items we love to receive as well as the items we cannot accept.

Thanks to all you generous donors who contribute to our successful sales. We are known county-wide for our high-quality merchandise. All proceeds stay on the island and are distributed to Lopez Island non-profits in the form of grants.