Posted by Sue DuMond
Lopez Island
Oct 12, 2021
360.468.2753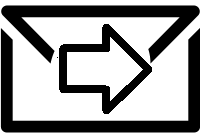 Farm To Restaurant To Table - The Story of Stand Up for Lopez - Official Selection of Friday Harbor Film Festival
Oct 12, 2021
I'm honored to announce that my short film, Farm To Restaurant To Table - The Story of Stand Up for Lopez, A Pandemic Food Security Program is an Official Selection of Friday Harbor FILM Festival in Short Films: Things To Consider.
About: In March of 2020, as the COVID-19 pandemic took hold, Lopez Island Family Resource Center (LIFRC) undertook an initiative to ensure that every islander's basic needs were being met. With a focus on food security, LIFRC formed a collaboration of forward-thinking donors, island food providers, and volunteers.
Friday Harbor Film Fest's mission is to Entertain, Inspire, and Enlighten and features documentaries highlighting fascinating island cultures, marine ecology, heroic adventures, sustainable agriculture, social justice, current environmental issues, and stirring stories of human interest. ~ This year it is a virtual event with 30-plus exciting feature documentaries paired with 20-plus short films. View film guide here:
https://www.fhff.org/film-guide
It starts Oct. 14-17th for the livestream event that features live filmmaker/audience broadcasts, and Oct. 18th-24th for On-Demand films.
Passes on sale now: $75 full fest, $35 for five films.
https://www.fhff.org/
This Sat. Oct. 16th at 9:30 AM: Farm To Restaurant To Table is paired with Food For The Rest of the Us and will be followed by a Q&A with myself and Caroline Cox (Food For The Rest of Us)
https://watch.eventive.org/fhff2021/play/6165971d033071005b0bef70