Posted by District Office (Lopez Island School)
Lopez Island
Oct 11, 2021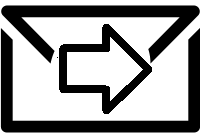 Human Resource Specialist
Oct 11, 2021
Lopez Island School District seeks qualified applicants for a part time Human Resource Specialist.
The HR Specialist performs various roles related to employment within the district. The HR Specialist manages job postings, documents applicant eligibility and qualifications related to postings; identifies qualified candidates for further consideration; assists in recruiting and orienting new employees. The HR Specialist will manage new hire placements and issue appropriate contracts. They will also manage FMLA, PFML and other extended leave requests, and will accurately and timely submit payroll action forms, timesheets, and other required documentation to the Payroll Specialist.
This is a non-represented, 5 hour per day position with a flexible schedule and generous benefits including insurance, retirement, paid holidays, paid leave and an EAP.
For the full posting of qualifications and responsibilities, as well as the Classified Employment Application, please visit our website,
www.lopezislandschool.org.
Please contact Renee with any questions,
rkoplan@lopezislandschool.org
.