Posted by Lopez Fit
Lopez Island
360.468.3199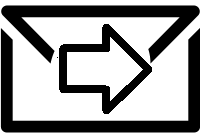 ZUMBA @ Lopez Fit with Debbie Mackie
Dec 29, 2023
8:30 - 9:30am
Lopez Fit
ZUMBA @ Lopez Fit - YAY!! Debbie Mackie is back!!
Come join the party! Dance the winter blues away with your homies! This 60 minute class features high and low intensity intervals to improve cardiovascular fitness as well as balance, coordination, and agility. The dance choreography, set to upbeat music, is repetitive and easy to follow, so come have some fun!
MONDAYS & FRIDAYS 8:30-9:30am.
Fees: Gym member $6/Drop-in $15
Sign up online or show up early to class.
Email:
info@lopezfit.org