Posted by Brenda Asterino
Lopez Island
360.228.8640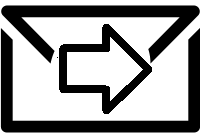 KLOI- Global Needs
Nov 24, 2022
11:00 - 11:59am
102.9 FM; Internet streaming; Iphone app
Hear It Here Thursday 11AM
Global Needs: Report from 11/2/2022
From the World Health Organization, WHO, we have a global report on various topics: Regions in conflict and humanitarian needs; Supplies being weaponized; United Nations Climate Change Conference; How does Climate change affect health; Pathogen releases; Famine affecting changes in ways of life; Unprecedented Drought; Monstrous monsoons related to livestock; Acidic ocean changes and moe. Subvarients of Omicron outlined and what it means regarding vaccines. Tracking seems to have slowed due to countries opening up. Climate induced community shocks are explained to include issues not directly observed by giving factoid information.
For more information go to WHO.int
Thanks for listening. Stay well and safe. You may internet stream this show at the time it airs
from kloi.org or go to this same website for a phone app to listen to the show.
Check out a developing archive for Pathways at:
https://kloi-lp.weebly.com/pathways-with-brenda-asterino.html
from which you can listen anytime.
If you are interested in producing a show for KLOI, please go to kloi.org and fill out a form to submit for you idea. We are dedicated to helping you make your voice heard.