Posted by Lopez Fit
Lopez Island
360.468.3199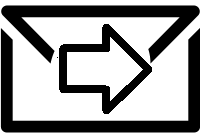 Circuit Training with Heidi Strong
Dec 19, 2023
8:00 - 9:00am
Lopez Fit
This class is for ALL fitness levels!
Using free weights, body weight, balance and machines, we will do a circuit of 17 stations. We complete each number station for 1 minute with 17 seconds to switch to next station. We do this circuit twice with stretching to start and finish. The circuit changes every week! We have lots of fun and your workouts will be done for the day!

WHEN: Tuesdays, Thursdays and Saturdays @ 8am and 10am.

Class Fee: Gym Members $6 / Drop-ins $15
Scholarships are available

Signing up online at lopezfit.org with guarantee your spot, however you can also arrive early to class.