Posted by Brenda Asterino
Lopez Island
360.228.8640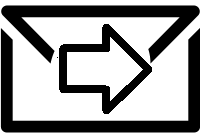 KLOI: V.Shiva & E.Holtz-Gimenez on Seeds and Food Justice
Sep 22, 2022
11:00 - 11:59am
102.9 FM; Internet Streaming; Iphone App
Hear It Here Thursdays 11AM
Seeds and Food Justice with Vandana Shiva
and Eric Holtz- Gimenez
While this show was recorded in 2013, the facts of historical events around GMOs stay the same.
One major change in terms is that Bayer has bought out Monsanto. Otherwise, GMOs are still ongoing and still be pushed throughout the world. This show was recorded in Seattle by Talking Stick, Mike McCormick from Seattle Community Media. More information can be found at archive.org. It is Attribution-ShareAlike 4.0 International. scm-360064-talkingstickvandanashiva-just
What does seed and food justice mean then, now, and in the future. How does it hijack democracy? Who does it serve?
For more information:
https://en.wikipedia.org/wiki/Vandana_Shiva
https://twitter.com/drvandanashiva
Dr. Vandana Shiva (@drvandanashiva) / Twitter
https://humansandnature.org/vandana-shiva/
https://www.eldis.org/organisation/A6564
Second part of recording is with Eric Holtz-Gimenez, Food First at foodfirst.org
and organizations that develop food policies.
https://en.wikipedia.org/wiki/Eric_Holt_Gim%C3%A9nez
Hear about the seed storage project and the value of peasant farmers.
https://grassrootsonline.org/who-we-are/partner/we-are-the-solution-campaign-was/
The history of the GMO movement and anti GMO movement is remembered here.
KLOI loves Lopez. Internet streaming happens at the time of the show playing via the website
kloi.org. At this same time, your smart phone can use an app from this same website to listen to the radio show.
Be smart, stay healthy. Thanks, for listening.