Posted by Lopez Island Family Resource Center
Lopez Island
360.468.4117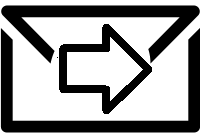 Lopez Community Wellness - Summer Session
Jun 29, 2022
4:30 - 5:45pm
Grace Church (70 Sunset Ln)
We are excited to offer a summer session of Lopez Community Wellness beginning Wednesday, June 22nd. This program is for anyone interested in improving their wellbeing through healthy eating, nourishing movement, simple mindfulness practices and connecting with others.
We will meet on Wednesdays at Grace Church from 4:30-5:45pm from June 22nd to July 27th.
To sign up or learn more, please contact
nikola@lifrc.org
. We look forward to supporting you in improving your health and cultivating an engaging and supportive community to do it in.