Posted by Lopez Island Library
Lopez Island
360.468.2265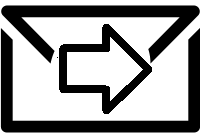 Crafternoons at the Library
Aug 5, 2022
12:00 - 1:00pm
Lopez Island Library
Free, Registration Required
The Lopez Library presents Crafternoons, a fun mid-day opportunity to get crafty in the Creative Corner! At noon on the 3rd Friday of each month, there will be a mixture of activities, some led by local artists and others bed by Library staff. Classes will be 1-2 hours so feel free to bring snacks and drinks. Starts June 24th at 12pm.

June 24th, 2022 (Framing Flowers)

July 15th, 2022 (Color Theory teaching event)

August 5th, 12th, 19th & 26th, 2022 (Linocut Workshop)

September 16th, 2022 (Cricut)

Let's get crafty together!

Please register by June 10th to ensure there is enough material for everyone.