Posted by Nancy Searls
Lopez Island
360.468.3496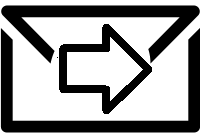 Creaky Yoga Mat Class
Jun 10, 2021
9:15 - 10:15am
Zoom
By Donation
This Creaky Yoga class is a gentle yoga class appropriate for aging bodies or for those of any age recovering from injuries. This "mat" class is for those who can get up and down from the floor. There are also "chair" classes for those for whom getting up and down from the floor is a challenge (see other postings). All classes offer strengthening, flexibility, balance, wellness and community.
Creaky Yoga instructors have special training to know how to accommodate the practice to anyone's body. Students have reported that this biweekly class community has helped hold them throughout the pandemic. Other benefits students report were the way their yoga and mindfulness practice helped them stay healthy, helped buoy their moods, gave folks the opportunity to see their friends, and even gave them a reason to get up and get dressed in the morning!
Classes continue to be taught by donation. Those with means donate more on a voluntary sliding scale to support other classmates who might be living on fixed incomes. Suggested donation is $5 - $20 per class. All classes are "drop-in". And all are welcome.
If you are interested in joining a Creaky Yoga class (currently offered online through Zoom) please visit
www.creakyyoga.org
to connect to the Zoom link. If this is your first visit, you can get the password for the session by emailing
admin@creakyyoga.org
. Also send an email if you would like to be on our mailing list or get further information. Both teachers and students look forward to connecting with you!