Posted by Lopez Fit
Lopez Island
360.468.3199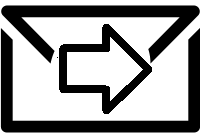 Silver Sneakers with Heidi Strong
Mar 3, 2023
11:15am - 12:00pm
Lopez Fit
This class is open to all gym members and FREE to Silver Sneaker Members!

Work to increase muscle strength, balance, range of movement and improve activities for daily living.

When: Wednesday and Friday @ 10am

Class Fee:
FREE to Silver Sneaker members
Gym Members $6/ Drop-in $15


Sign up online to guarantee your spot in the class, however you can also arrive early to class to register.