Posted by Ingrid Gabriel
San Juan Island
370.370.7472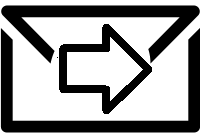 SJC Council Meeting On Waldron Island
Jul 12, 2022
10:30am - 3:00pm
Waldron Island Fire Shelter
NOTICE OF SAN JUAN COUNTY COUNCIL REGULAR MEETING
AWAY FROM THE COUNTY SEAT
NOTICE IS HEREBY GIVEN that the San Juan County Council will conduct a Regular Meeting on Tuesday, July 12, 2022 on Waldron Island at the Waldron Island Fire Shelter, WA beginning at approximately 10:30 AM.
The agenda and related materials may be obtained 3 days prior at the County website at
www.sanjuanco.com.
For more information, please contact the Clerk of the County Council at (360) 370-7472.