Posted by Brenda Asterino
Lopez Island
360.375.7060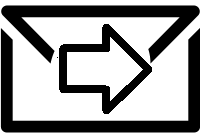 Hear It Hear: Mostly Monkeypox
Jun 30, 2022
11:00 - 11:59am
102.9 FM; Internet streaming; Iphone app
Hear It Here Thursday 11AM
Mostly Monkeypox (WHO)
New Show
6/8/22 Newest updates from the World Health Organization Post Presser release.
First six minutes spent on updates on covid and hepatitis. Most of the rest of the time and the Q & A with journalists is spent on describing various details and activities around Monkeypox.
The World Health Organization asks for countries to identify and report all cases of monkeypox.
Topics covered include: how it is spread, concerns about it spreading to countries that have not experienced it, comments about how it was has not been deemed important until it came into high income countries. Q & A with journalists include information on: smallpox and monkeypox; vaccine supplies; immunity and monkey pox; lots of details about monkey pox; attacks on health care centers in Ukraine; more history on monkey pox; climate change and spread of monkey pox; "prevention is better than response"; vaccination strategies; Democratizing the use of scientific study; human immune system changes vs disease mutations.
More information from the World Health Organization can be found at who.int
KLOI loves Lopez. Listen to the show on 102.9 FM or internet stream it at:
https://player.streamguys.com/kloi/sgplayer/player.php
You can also get an app to hear the station on your phone at kloi.org
Hear past shows from pathways at
https://kloi-lp.weebly.com/pathways-with-brenda-asterino.html
Thank you for listening. If you want to give suggestions for programs, please send your request to
brenaster@aol.com
If you wish to submit a show(s) for broadcasting, fill out the form at kloi.org