Posted by Brenda Asterino
Lopez Island
360.375.7060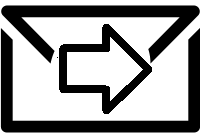 KLOI: Linda Vorobik (Botanical Art and Science) and Island Ride Update
Jul 10, 2022
8:00 - 8:59pm
102.9 FM; Internet streaming; IPhone app
Pathways Sundays 8PM
Linda Vorobik: Botanical Art and Science
Two Parts: Update on Island Rides with Curt Van Hyning
Influenced at an early age, and a woman of her times, Linda Vorobik had a love of botany, ecology, and art. Listen to her exploring these areas and what she continues to offer the world and our specific community in explorations into the science of botany. Her art classes continue with diverse opportunities. Hear about over 20 books she has written so people can better explore nature. Some of the books came from her curiosity about the evolution of ecology. With skill, fun, and the wonder of science, Linda Ann Vorobik enriches the lives of all of us.
Her classes in science and in art can be found along with examples of her art at
www.vorobikbotanicalart.com
.
You can also see her art expressions at the Lopez Museum,lopezmuseum.org and at the Chimera Gallery, chimeragallery.com .
More of her classes can be found at skea.org located in Hawaii.
The second part is with Curt Van Hyning of Island Rides.
www.islandrides.org
More than just for the elderly. Call to see if they can help you with your needs.
Volunteering for Lopez is
islandrideslopez@gmail.com
Book A Ride at: 360-317-3107.
This program was made with zoom, tascam, and final cut pro.
Go to:
https://kloi-lp.weebly.com/pathways-with-brenda-asterino.html
for past shows.
This show can also be heard on your smartphone via an app found at kloi.org. It can also be internet streamed at the time of the show from kloi.org.
Thank you for listening.