Posted by Beth StGeorge (Lopez Island Library)
Lopez Island
360.468.2265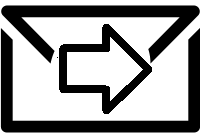 Never Too Old Book Club (formerly YARLI)
Jul 6, 2022
5:00 - 6:00pm
Lopez Island Library
Never Too Old: a Young Adult Book Club for Adults meets the 1st WEDNESDAY of the month to enjoy the relevance and diversity of young adult and middle grade books and authors. All ages are welcome. Our next meeting is Wednesday, July 6th at 5pm.
July 6th: SURVIVAL Stories - How do youth survive in the wilderness or in the city? Find out in this diverse group of titles. Visit
http://lopezlibrary.org/never-too-old-july/
for a list of recommendations and more information.