Posted by Lopez Island Library
Lopez Island
360.468.2265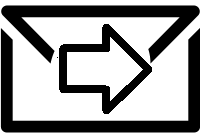 Writers' Open Mic Night at the Library
Jul 7, 2022
5:30 - 6:30pm
The Lopez Island Library
Free, RSVP Optional
Join fellow writers on the first Thursday of the month from 5:30pm - 6:30pm to share your written work by the fireside at the Lopez Library.
Participants are encouraged to sign up in advance by emailing Shari Lane,
sllane1965@gmail.com
but anyone is welcome to drop in.
If you'd like to read but didn't sign up in advance, we'll get you in the lineup if/as there is time.
Important Guidelines for Writers' Open Mic
In an effort to make time and space for everyone to share, please plan to make a maximum reading time of 3 minutes.
All are welcome - we encourage everyone to participate, including those whose voices are often marginalized.
To support that welcome, please refrain from selections that include hate-speech.