Posted by Kloi
Lopez Island
360.298.7010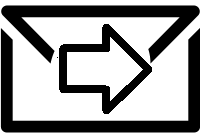 KLOI - Mark Judkins Helpsmeet - Song of Soul
Aug 11, 2022
12:00 - 1:00pm
KLOI LP - 102.9
Song of the Soul - Lopez Edition

These radio programs are prepared by Mark Judkins Helpmeet under the care of the Eau Claire Quakers and sponsored for KLOI by the Lopez Island Quaker Group. 'Song of Soul' invites you to a soul-level encounter. Music has the ability to proclaim the soul's language beyond what mere words can speak. Some guests are musicians, perhaps sharing their own music, but most guests are simply sharing the music they've been impacted by, written, and performed by others.

This Week: From Strongman to Song Man à la Québécoise

For 20 years Frank Dutsh (AKA François Duchesne) has been a top-notch competitor in strongman competitions, but he's turned to another discipline over the past 5 years. Having started on violin at 4 years old, adding piano after that, Frank gave a few decades to other work before coming back to music. Besides his physical strength & endurance, Frank is gifted linguistically & has written songs in 4 languages already. Completely new on the music scene, he aims to be as powerful a presence there as he has been on the strong man circuit. His home is in Québec City, Canada.