Posted by Tanja Williamson (San Juan County Land Bank)
San Juan Island
360.378.4402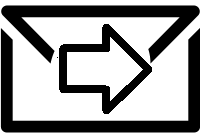 Land Bank Community Conversation - District 3
Apr 14, 2021
5:30 - 7:00pm
ZOOM
Got questions for Your Conservation Land Bank? We want to hear from you! Join us on Zoom for our Community Conversation series.
Land Bank staff will kick off the meeting with a brief summary of the organization, current projects, and acquisition priorities. The remainder of the meeting will be open for questions from the public. Click on the link below to register.
For those unable to attend the meeting, please send questions/topics of interest to Tanja Williamson, San Juan County Land Bank Outreach/Volunteer Coordinator,
tanjaw@sjclandbank.org
.