Posted by Liz Lafferty
Lopez Island
360.298.2412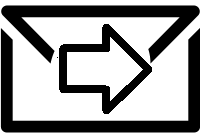 Home Rule Charter Review Commission Mtg
Apr 14, 2021
4:00 - 6:00pm
https://us02web.zoom.us/j/85271643269
The community is encouraged to attend and provide comments to any and all of the 8 sub-committees or to the full Charter Review Commission which meets every Wed from 4 to 6 pm at the zoom link listed above.

Public comments are accepted near the end of the meeting and are limited to 3 minutes.

Info for all 8 Sub Committees: title, brief description, time and zoom link, is list midway down the page at the county web page listed below.