Posted by Liz Lafferty
Lopez Island
360.298.2412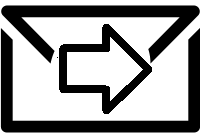 Climate & Environment Sub Committee - Home Rule Charter Review
Apr 14, 2021
10:00am - 12:00pm
https://us02web.zoom.us/j/84613890039
Climate & Environment Sub Committee of the Home Rule Review meets every Wed from 10 till noon Via the zoom link above.

The Home Rule Charter is our county's constitution. It is our promise and direction for how we will self-govern.

Public comments are accepted near the end of the meeting and are limited to 3 minutes.

The community is encouraged to attend and provide comments to any and all of the 8 sub-committees or to the full Charter Review meeting.

Info for all 8 Sub Committees: title, brief description, time and zoom link, is list midway down the page at the county web page listed below.