Posted by Brenda Asterino
Lopez Island
360.375.7060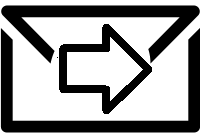 Pathways: Constructive Bees
Apr 25, 2021
8:00 - 9:00pm
Independent Radio Station on Lopez Island, WA
Pathways Sundays 8PM
Constructive Beekeeping by Ed Clark
This is just too valuable not to play again this year. Also, because I know some of you have had problems with your hives. (no blame intended). These are rough times for bees.
Audio book by LibriVox
This is a LibroVox recording by Van Lance. All LibriVox recordings are in the public domain.
This is everything you want to know from a scientific point of view about beekeeping. I've met a lot of people on Lopez who want to be Beekeepers or who are and are always asking questions. I don't know if this will answer them all, but it has to a lot of information that will enrich your understanding of these marvelous little creatures.
Did you also know that bees and beehive are often represented in cathdrals as symbolic of the divine nature in life? This is true in other areas besides western Europe. So much to learn from bees!
Thanks for listening. Let me know if you want to see something specific here on Pathways.
Brenda
brenaster@aol.com
You can internet stream this show from kloi.org.