Posted by Sally Reeve (Flint Beach Ohana)
Lopez Island
Feb 1, 2023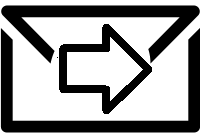 Information about the San Juan Islands National Monument Resource Management Plan
Feb 1, 2023
If you do not want to read all the Resource Management Plan (RMP), if you are interested in specific topics and want reference pages for detail information or if you want to understand what BLM can do now that there is an RMP - I've prepared this summary.

This is my personal statement. I know there are those concerned with specific items, some of which are included in the RMP but I did not cover. Apologies, while the RMP is much more understandable than the Proposed RMP it still bounces back and forth, has a couple of errors and is fairly long.

Do not expect major immediate changes. The Monument has one staff person who is responsible not only for implementation of the RMP but enforcement, office management, liaison to the Monument Advisory Committee etc. Second, before BLM can do implementation they first must adopt certain plans. This takes time to produce plans, many of which require BLM to solicit public comments on the proposed plan.

We now have a framework. A framework influenced by your public comments and letters of protest, even though all the latter were officially rejected. We now have the America the Beautiful Initiative/Act that directs BLM to focus on supporting locally led and locally designed conservation efforts. We have the Inflation Reduction Act that could provide funding if BLM has staff capacity to submit applications.