Posted by Sally Reeve (Flint Beach Ohana)
Lopez Island
Jan 30, 2023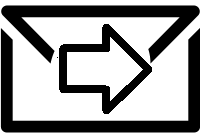 What comes next after the San Juan Islands National Monument Resource Management Plan
Jan 30, 2023
Find out more about BLM's plans for the SJI National Monument at the February 2nd Monument Advisory Meeting.
The virtual meeting starts at 9am. A public comment period will be included during the meeting. Zoom Link:
https://blm.zoomgov.com/j/1600070259?pwd=Lyt3aGxpaHBITmF5NGNmT0x6RTlZdz09,
February 2, at 9am Pacific Time
Zoom meeting ID: 160 007 0259
Passcode: 123753
WHAT COMES NEXT: IMPLEMENTATION
With the approved Resource Management Plan, the focus for the Monument pivots to implementation. This will include the Travel and Transporation Management Plan.
Travel and Transportation Management Plan - This plan will cover access to Monument lands, trails, minimizing impacts to wildlife habitat, reducing the introduction and spread of invasive weeds, preventing damage to cultural resources resulting from the expansion of roads and trails on public lands, and other items. BLM may be able to use the information obtained during the RMP process (e.g., public comments on proposed trails) to more quickly advance and implement the Travel and Transportation Management Plan. BLM will conduct future public meetings to obtain public comment on some of the specific implementation measures.
Funding and Staff - Sufficient resources will be critical to protection and preservation of Monument Lands. At the present time the National Monument has one staff person, the Monument Manager. A seasonal recreation planner will be added for summer 2023. Applications for a full-time recreational planner have closed, but the Spokane District Office states the position will not be in place until late 2023 or after.
The Monument has one staff person to implement the RMP, to enforce the RMP (65 sites spread out over many islands, rocks and reefs), to protect the public's safety, to preserve cultural sites, to preserve endangered plants, wildlife and habitat, and to prevent harm to the objects and values for which the Monument was established. More staff is needed now.
Insufficient funding for the San Juan Islands National Monument is another concern. BLM needs to allocate sufficient funding to support the Monument. Having the RMP without funding to implement and enforce the RMP significantly diminishes BLM's commitment to the Proclamation. If the Monument had adequate staff or could hire a contractor to assist with this, staff could apply for funding and assist non-profits working on Monument lands to secure funds currently available under the America the Beautiful Initiative; the Great America Outdoors Act; the Inflation Reduction Act (tribal, coastal community and climate funding); The Infrastructure, Investment and Jobs Act; and other government and non-profit funding sources.